Meet our Customers
See the impact AI negotiation has had on these brands
RESPONSIBLE
Challenge:
Increase site's overall conversion rate by converting undecided customers who would otherwise be lost
Solution:
Nibble deployed specifically only for those who were lingering on product pages but not converting (i.e. on dwell time)
Results:
Performance: 1 in 10 of customers who negotiated with Nibble completed a purchase

Basket size increase:

Purchase prices boosted by an average £10 per item sold versus usual promotional strategy

Margin improvement:

Equated to average 6.4% increase in margin per item sold
Full-price sale protection: Nibble distinguished between those that might otherwise buy at full price and those that were undecided, and avoided cannibalising full price sales

Customer experience:

86% positive customer feedback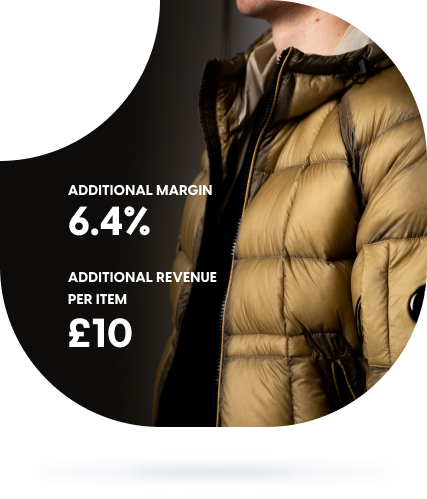 Warner's Gin
Challenge:
Clear old-label stock, which Warner's would normally do with a 15% voucher code.
Solution:
Deployed Nibble in the outlet section of their online store
Results:
Performance: Product page conversion rate of 9%
Margin protection: Average only 11% discount across all negotiated purchases vs usual 15% voucher codes
Customer engagement: In A/B tests versus a voucher code offer, email campaigns offering the chance to negotiate secured 37% better open rates and 250% increased click-through rate.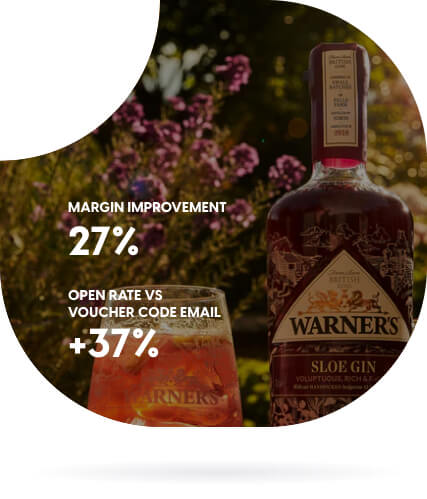 Thrift +
Challenge:
Clear slow-moving stock quickly before warehousing costs ate into margins, but without resorting to excessive discounting
Solution:
Nibble deployed across site's entire sale section
Results:
Performance: 40% of negotiations reached a deal and 12% purchased in-chat

Margin protection:

Average discount sacrificed through negotiated deals was only half what Thrift+ would usually discount by

Average Order Value:

More than half of Nibble deals also added additional full-priced items

Unique pricing insights:

Nibble identified how often and in what circumstances customers objected to high prices, for Thrift+ to then feed back into their pricing strategies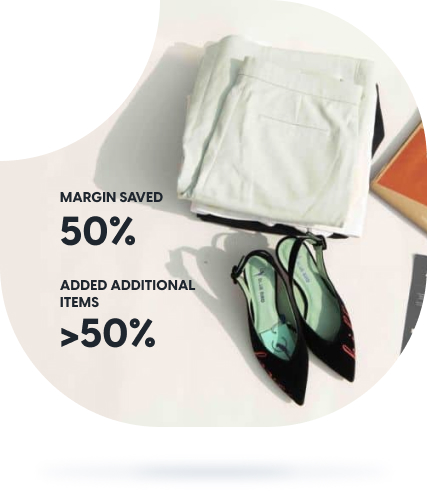 Lucky Voice
Challenge:
Increase conversion in quieter months without heavy discounting that damages brand values
Solution:
Nibble installed, tested and set live in <1 hr
Detected and appeared for users returning to product pages
Results:
Performance: Page conversion rates improved 50%
Average Order Value: 1 in 5 deals added additional items
Revenue: Full price sales not impacted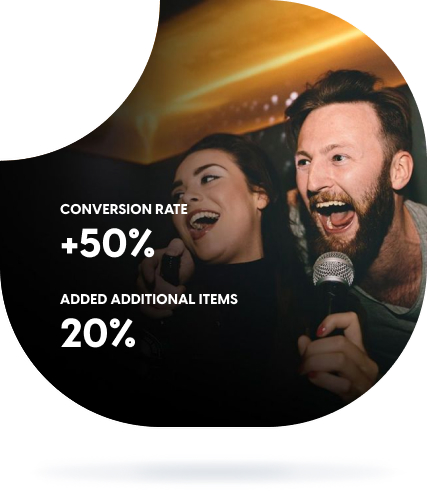 Sarojini by ReThought
Challenge:
Bring the buzz and excitement of negotiation from Sarojini Nagar, one of the largest markets in Delhi, into an online space
Solution:
Nibble deployed across entire store - 1000s of PDPs
Results:
Performance: 45,000 negotiations every month
Engagement: Handled 1,250 hours of negotiating in first two months - equivalent to 4 new full-time employees
Margin protection: Single-digit percentage discounts
Viral response: When Nibble was announced to Sarojini's followers, the Instagram post received more than 3.9m views and over 80k likes - over 100x usual posts' response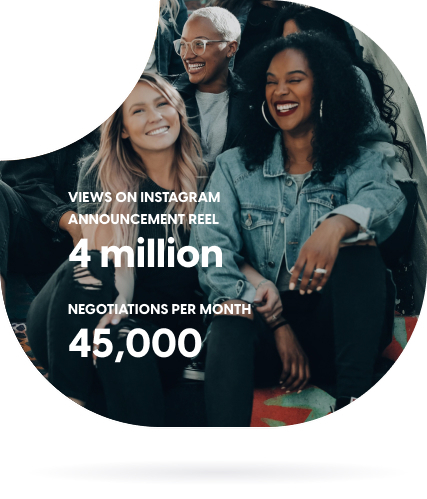 Kari by Kriti
Challenge:
Improve conversion rates by capturing users who would otherwise abandon the purchase
Solution:
Site-wide deployment across hundreds of product pages
Results:
Conversion rates: 12% increase on site-wide conversion rate
Negotiation performance: More than half of negotiations result in the item being added to the basket
Margin sacrifice: No change - higher volume of purchases secured without increasing discounts
Full price sales volume: No change - Nibble is capturing sales that would otherwise be lost, not discounting full price baskets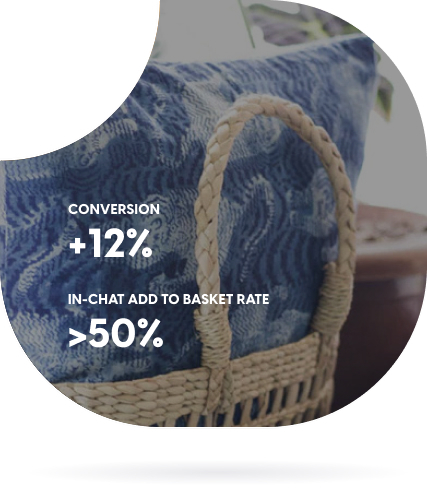 Watch Rapport
Challenge:
Increase conversion rate and replace an email-based Make an Offer system, where delays were jeopardising sales
Solution:
Replaced Make an Offer functionality with Nibble site-wide
Results:
Performance: Negotiated $1m of deals per month
Conversion rate: 10.7% of negotiations added to basket
Speed: Negotiations completed on average in 82 seconds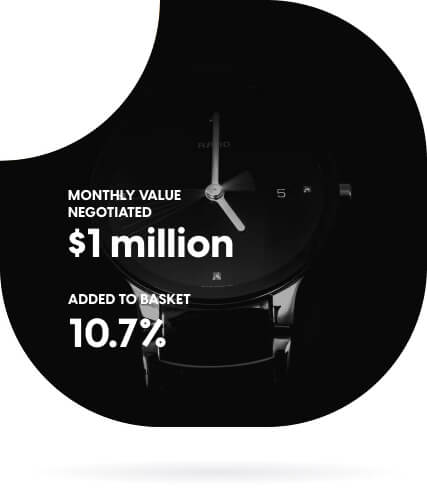 Reviews for Nibble
I have been super happy with Nibble. We have seen great conversions and at lesser discounts that we typically offer. Additionally, the Nibble team has been incredibly responsive to design and feature feedback. I couldn't be happier with the product and the team.
I absolutely love this app. Easy to install and set up your ranges. Once done and you have a play, it's fantastic and a playful way to negotiate. 5 stars from me. Keep up the good work.
Nibble has helped me increase sales and retain customers. I love how Nibble integrates seamlessly with my e-commerce platform. I am very satisfied with Nibble and highly recommend it to any retailer looking to boost sales and provide a better shopping experience for their customers.
I love this app and the Nibble team. This is ideal for anyone looking to not just offer a blanket discount and it allows us to keep margins healthy.
Nibble is so far absolutely exceptional!! In the first month, 30% of my purchases happened through the app. Happy with my experience!
Fantastic app, has improved our conversion, and having read through conversations our users have had with the Nibble app, it has created some really great engagement. Would definitely recommend.
The bot itself is fun to engage with and has gotten us many orders that would've been lost otherwise. The Nibble team is constantly working on bringing the best of "Negotiation tech" to merchants like us and helping us increase our conversion rates - thank you, Nibble team!
Great app increases sales, allows us to control margin, and it's fun for our users…very happy!
The Nibble app is simple to use and allows our customers to negotiate price on our products. This is such a great app as we set a certain discount amount and the customer can negotiate up to the threshold we set.