Meet our Customers
See the impact AI negotiation has had on these brands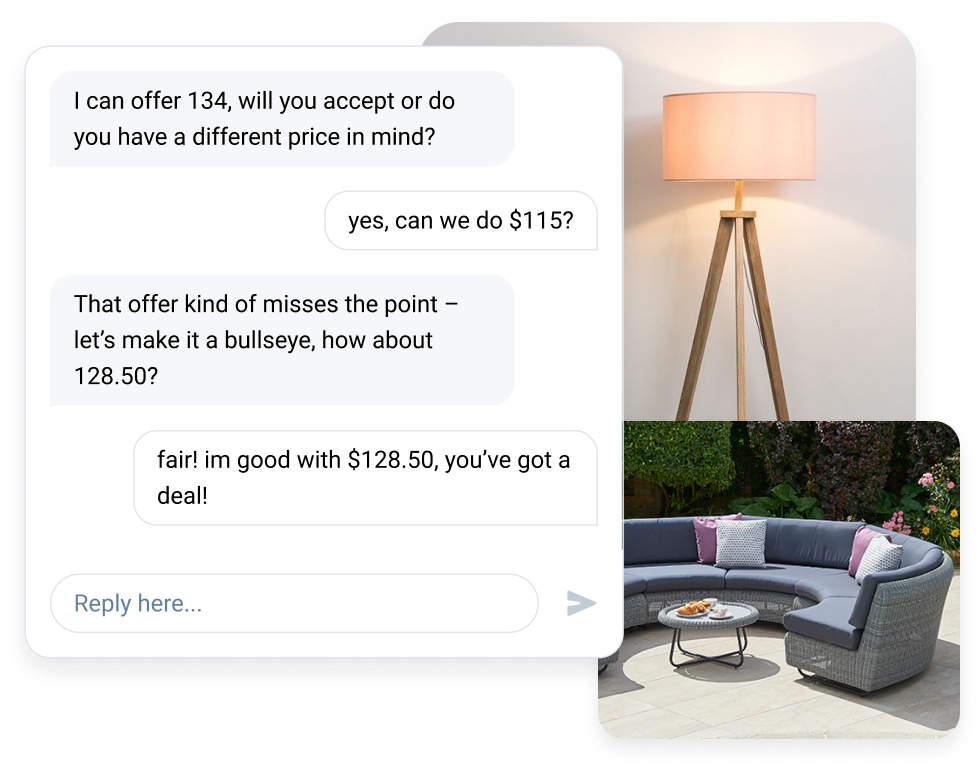 See our latest case study on...
Reviews for Nibble
I have been super happy with Nibble. We have seen great conversions and at lesser discounts that we typically offer. Additionally, the Nibble team has been incredibly responsive to design and feature feedback. I couldn't be happier with the product and the team.
I absolutely love this app. Easy to install and set up your ranges. Once done and you have a play, it's fantastic and a playful way to negotiate. 5 stars from me. Keep up the good work.
Nibble has helped me increase sales and retain customers. I love how Nibble integrates seamlessly with my e-commerce platform. I am very satisfied with Nibble and highly recommend it to any retailer looking to boost sales and provide a better shopping experience for their customers.
I love this app and the Nibble team. This is ideal for anyone looking to not just offer a blanket discount and it allows us to keep margins healthy.
Nibble is so far absolutely exceptional!! In the first month, 30% of my purchases happened through the app. Happy with my experience!
Fantastic app, has improved our conversion, and having read through conversations our users have had with the Nibble app, it has created some really great engagement. Would definitely recommend.
The bot itself is fun to engage with and has gotten us many orders that would've been lost otherwise. The Nibble team is constantly working on bringing the best of "Negotiation tech" to merchants like us and helping us increase our conversion rates - thank you, Nibble team!
Great app increases sales, allows us to control margin, and it's fun for our users…very happy!
The Nibble app is simple to use and allows our customers to negotiate price on our products. This is such a great app as we set a certain discount amount and the customer can negotiate up to the threshold we set.